Rows of homes in Jenkins, KY.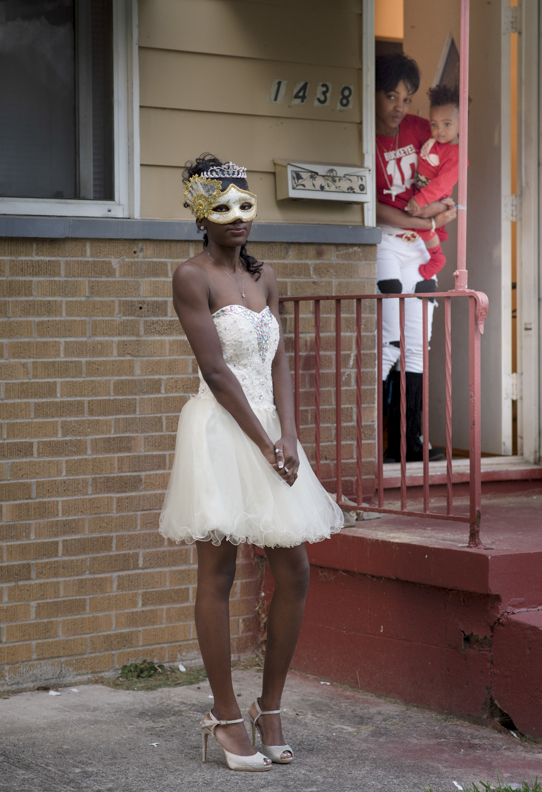 Linden-McKinley STEM Academy homecoming queen Michelle Burns poses for a portrait outside of her home in Linden while her aunt Debbie Randall and her aunt's son Marcus Burns watch from the doorway on Friday, October 16, 2015.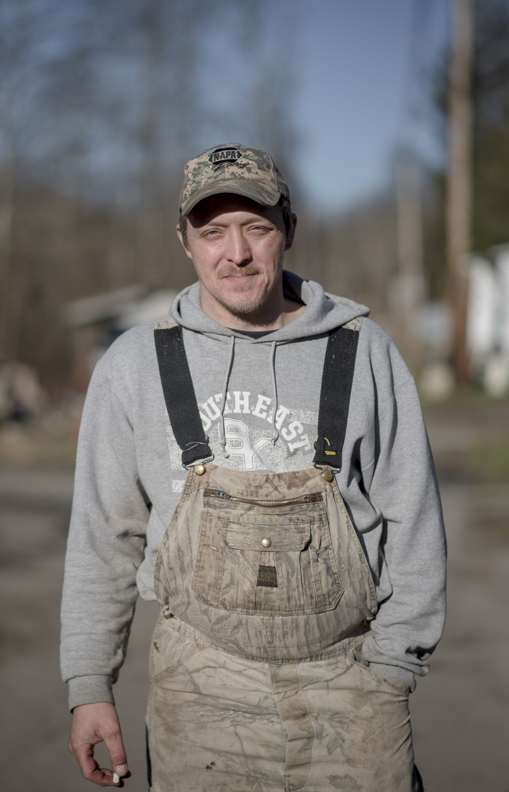 Coy Riley, who was laid off from his coal mining job, outside of his home in Jenkins, KY.
Coal pile along U.S. Route 23.
Linden-McKinley senior snare drummer Jeff Floyd, middle, dances during a cadence alongside fellow snare drummer Jayshone Garland, senior, right, during the Linden-McKinley homecoming parade on Friday, October 16, 2015. The homecoming parade has always been a celebration of the Linden community and its students.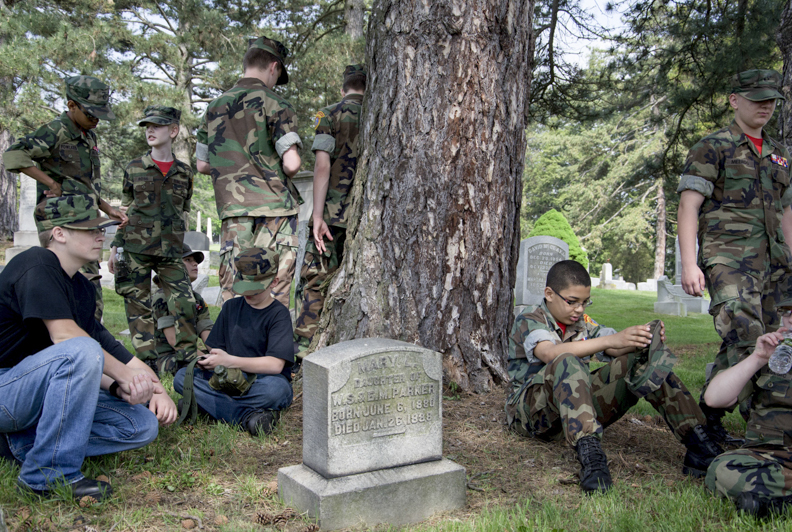 The Washington County Young Marines rest after placing flags on the gravestones of veterans.
iPhone cases for sale at the Bull Creek Flea Market along U.S. Route 23 in Prestonburg, Ky.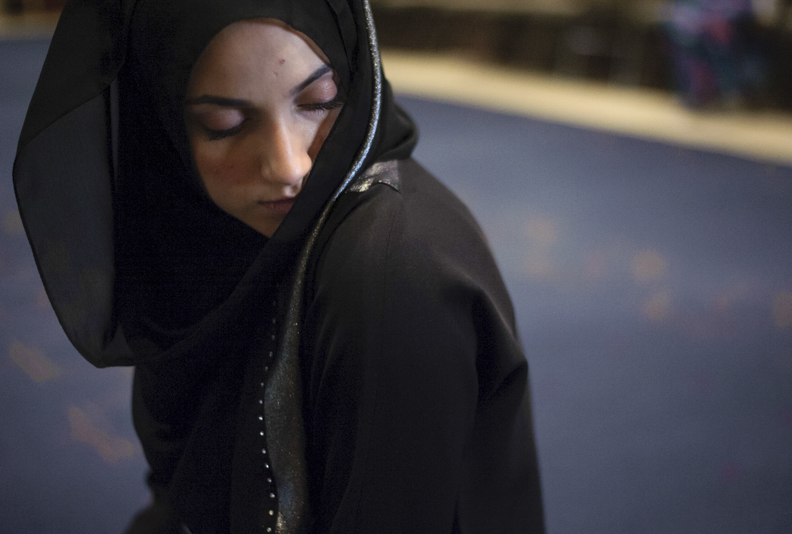 Mariam Aboukar, 25, of Dublin, Ohio, finishes her afternoon Dhuhr prayer by looking to the left at the Noor Islamic Cultural Center in Dublin, Ohio on December 1, 2013.
Dr. Michael Brumage of the Kanawha-Charleston Health Department demonstrates how to perform naloxone adminstration to a crowd of people at the West Virginia Overdose Awareness Day Tribute in Charleston, WV on August 27, 2016.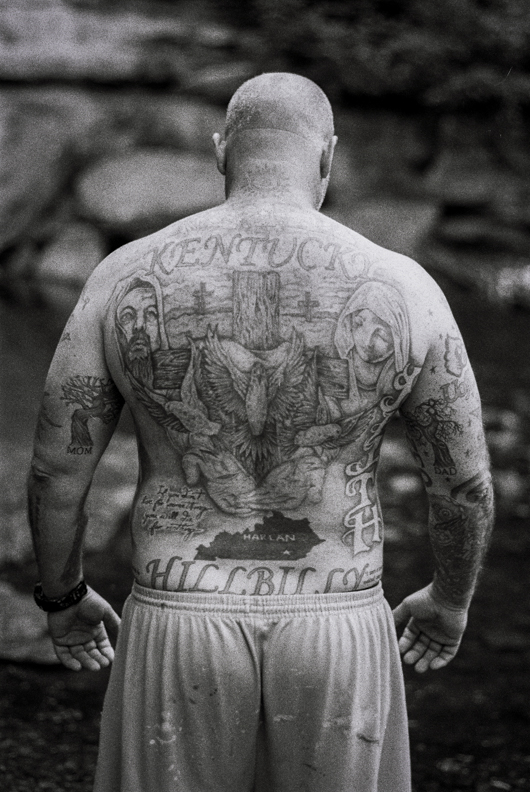 Kentucky Hillbilly. Cherokee Park, Louisville, KY.
Linden-McKinley freshman Naomi Robertson dances amongst a packed crowd at the Linden-McKinley homecoming dance located in the school's atrium on Saturday, October 17, 2015.
Linden-McKinley STEM Academy Homecoming Parade on October 16, 2015.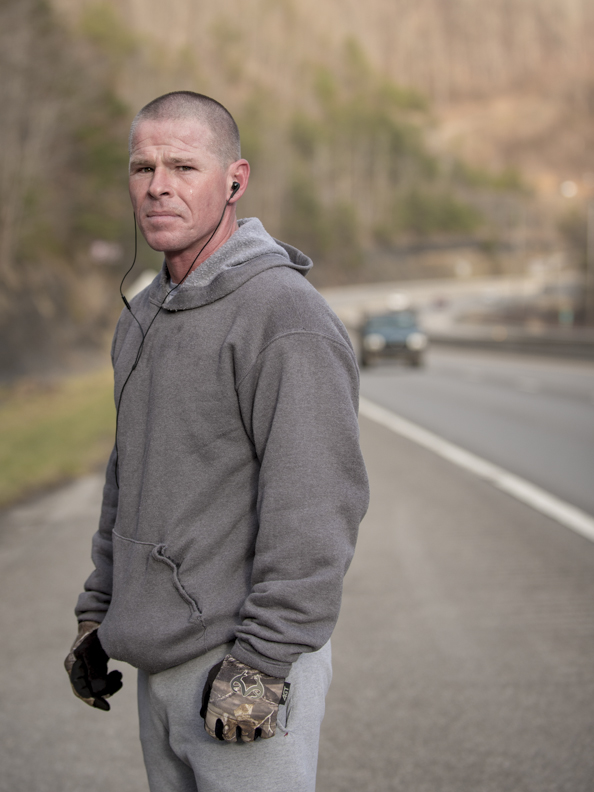 Highway runner. Nippa, KY.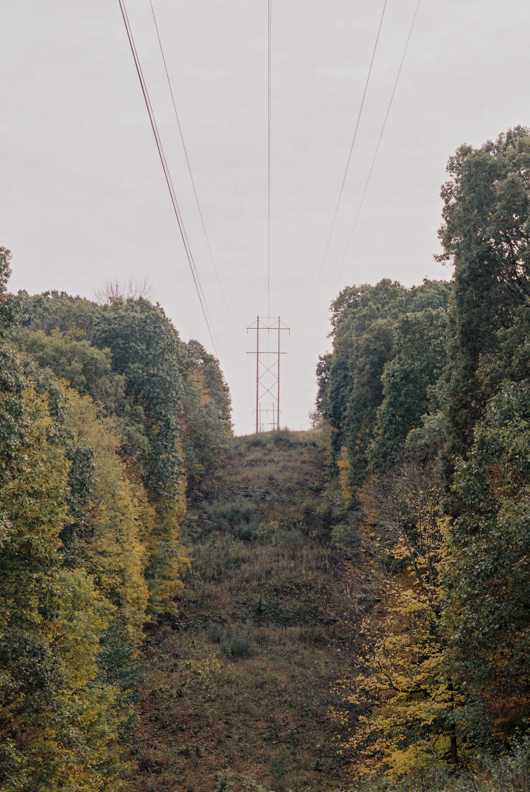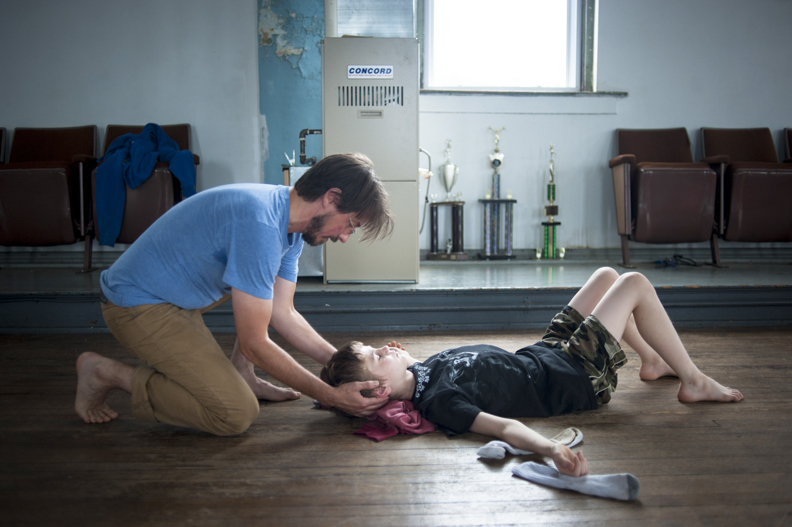 Den Dennis helps acting student Dekota Simington relax his neck during a mental exercise at Circle Round the Square, an arts camp in Nelsonville, Ohio. The arts camp began because the local school district does not offer arts classes.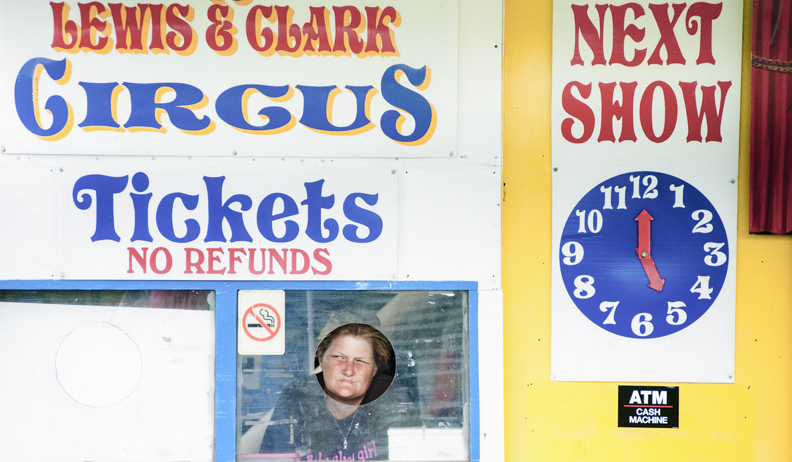 The ticket attendant waits for customers at the Lewis & Clark Circus, a traveling entertainment company, in Butler, PA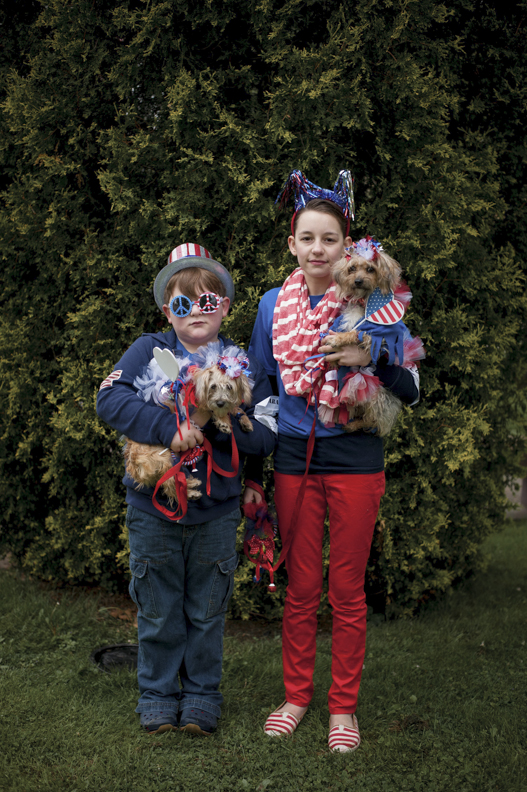 Monongahela Dog Parade in Monongahela, PA on Friday, May 17, 2013.
Doug Boudinot, a member of the Athens County Specialized Response and Recovery Unit, rests in the below freezing waters of Lake Snowden in Albany, Ohio in preparation for the Athens Polar Plunge, a fundraiser for the Special Olympics.
Patrons of the Nelsonville Music Festival wade in the Hocking River. Nelsonville, OH.
Route 136 outside New Eagle, PA.
Smoketown residents during the Smoketown Get-Down street festival. Louisville, KY.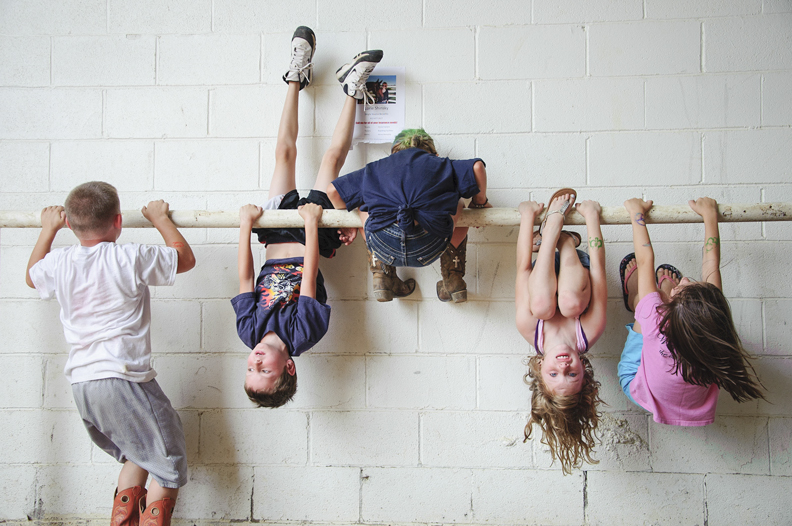 Competitors in the kid's tractor pull competition take a break during rounds to hang out at the Washington County Fair in Washington, Pennsylvania on August 10, 2013.
Shoes of family and friends who died from heroin overdoses rest upon the steps of the State Capitol in Charleston, WV at the start of the West Virginia Overdose Awareness Day Tribute on August 27, 2016.
Arden McDonald on Witch Hill after our late friend's celebration of life ceremony in Athens, OH.
Carrie Furnace, where coal was once converted to coke for steelmaking. Pittsburgh, PA.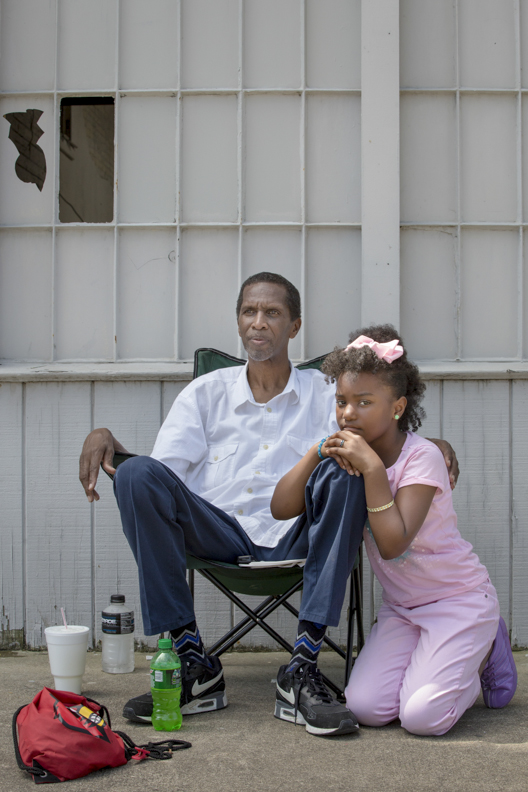 Donald Golightly and Jayla Hall, 9, wait along Broadway in Smoketown for the passing of Muhammad Ali's procession on June 10, 2016. Both are members of the Cable Baptist Church and came down with members of their congregation to witness the procession.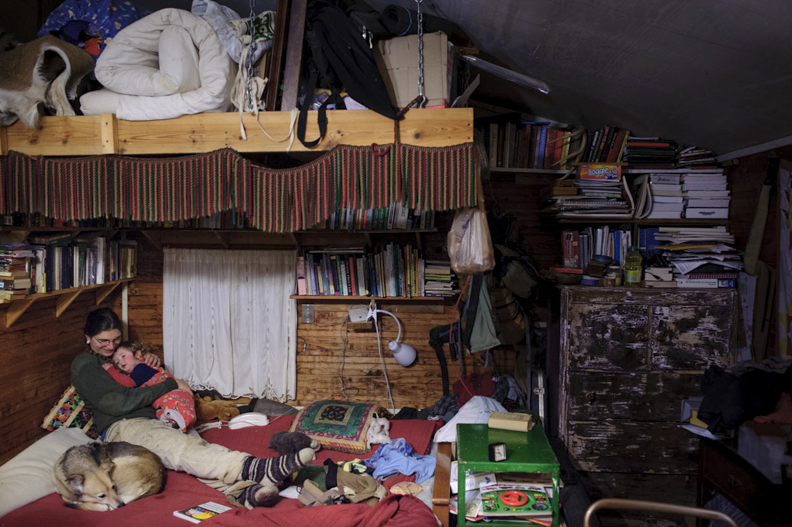 Anne Badger hugs her son Linden Badger in their home at the Susan B. Anthony Memorial Unrest Home, a women's intentional living community in Athens, Ohio, on February 13, 2014. Anne and her partner Liz have lived at SuBAMUH for five years.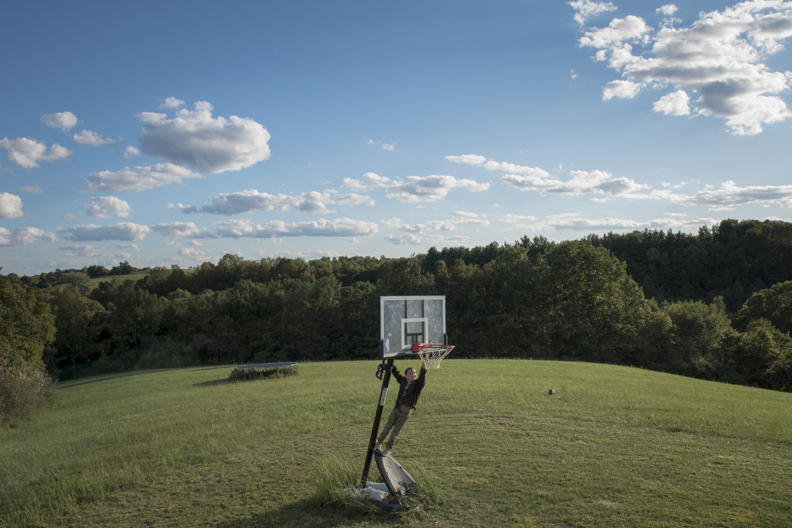 Liam Fuller reaches to fix the basketball net in his yard in Athens, OH.