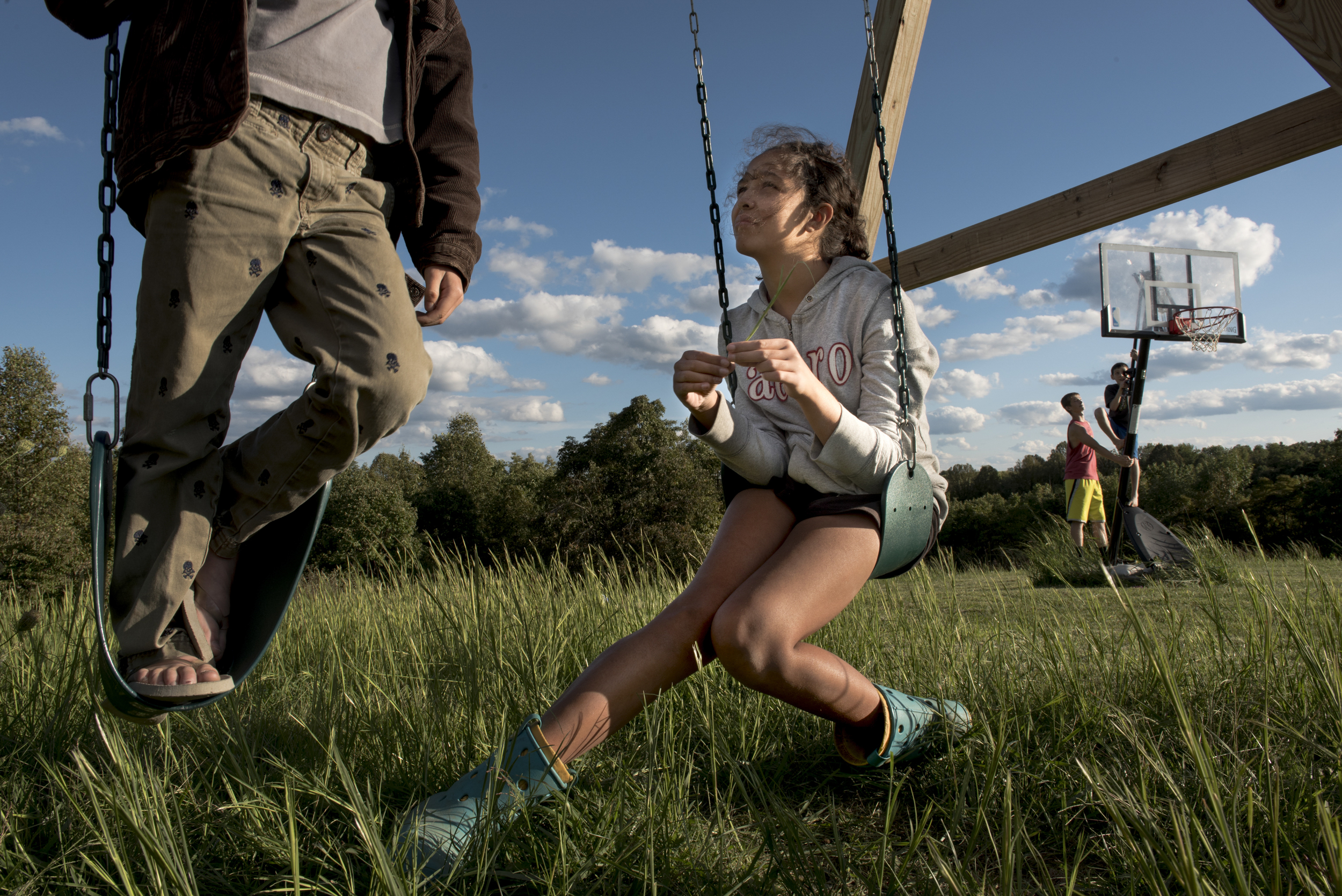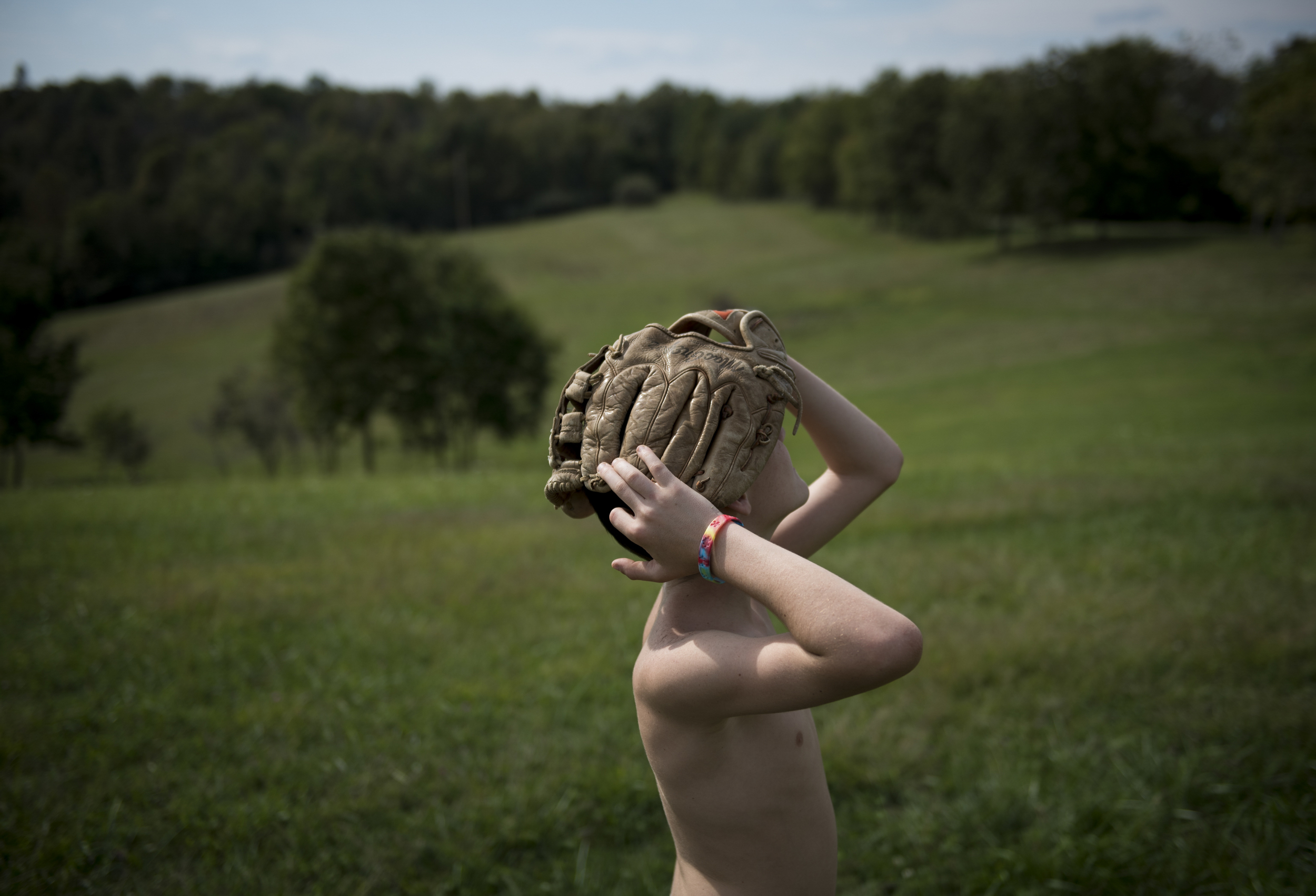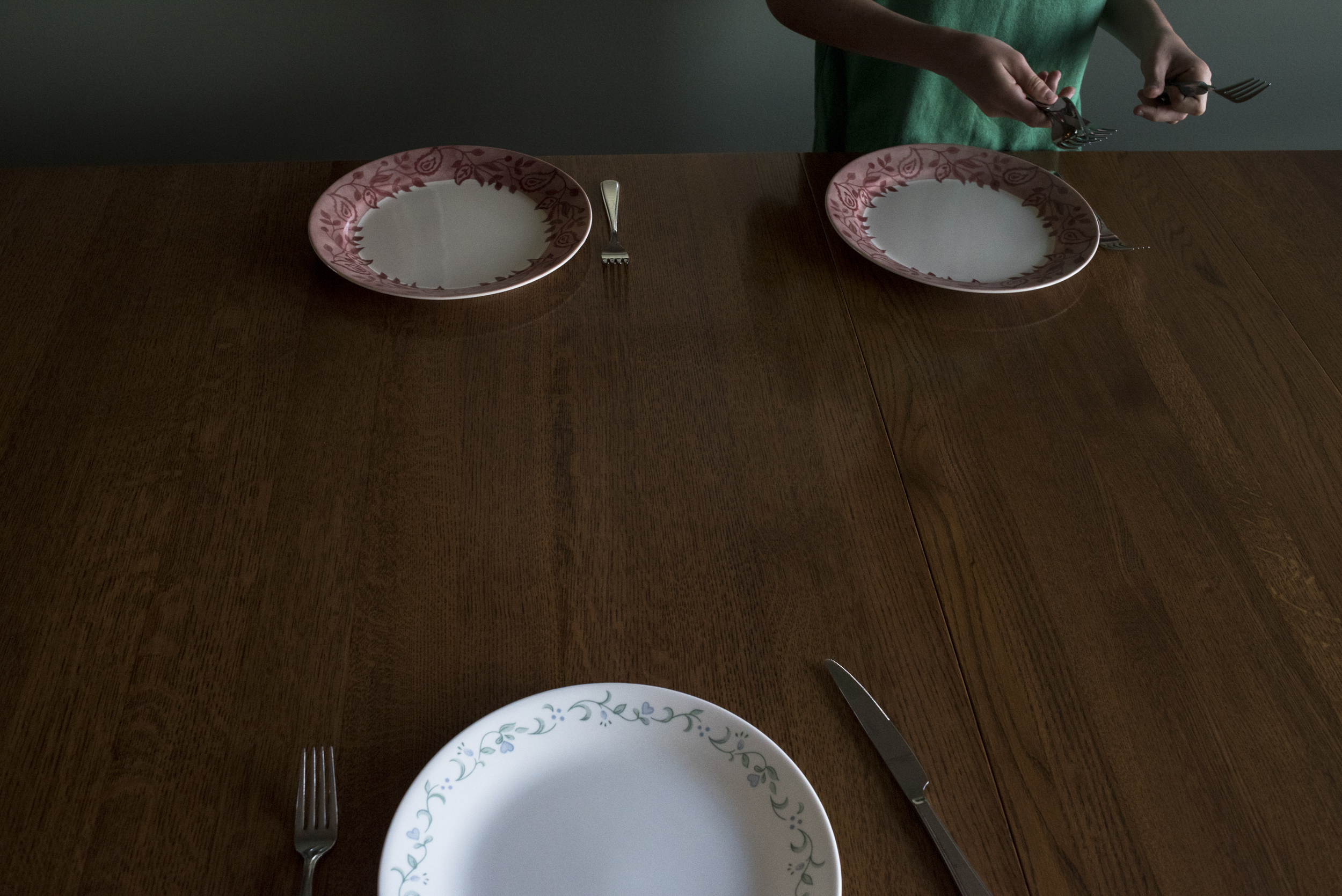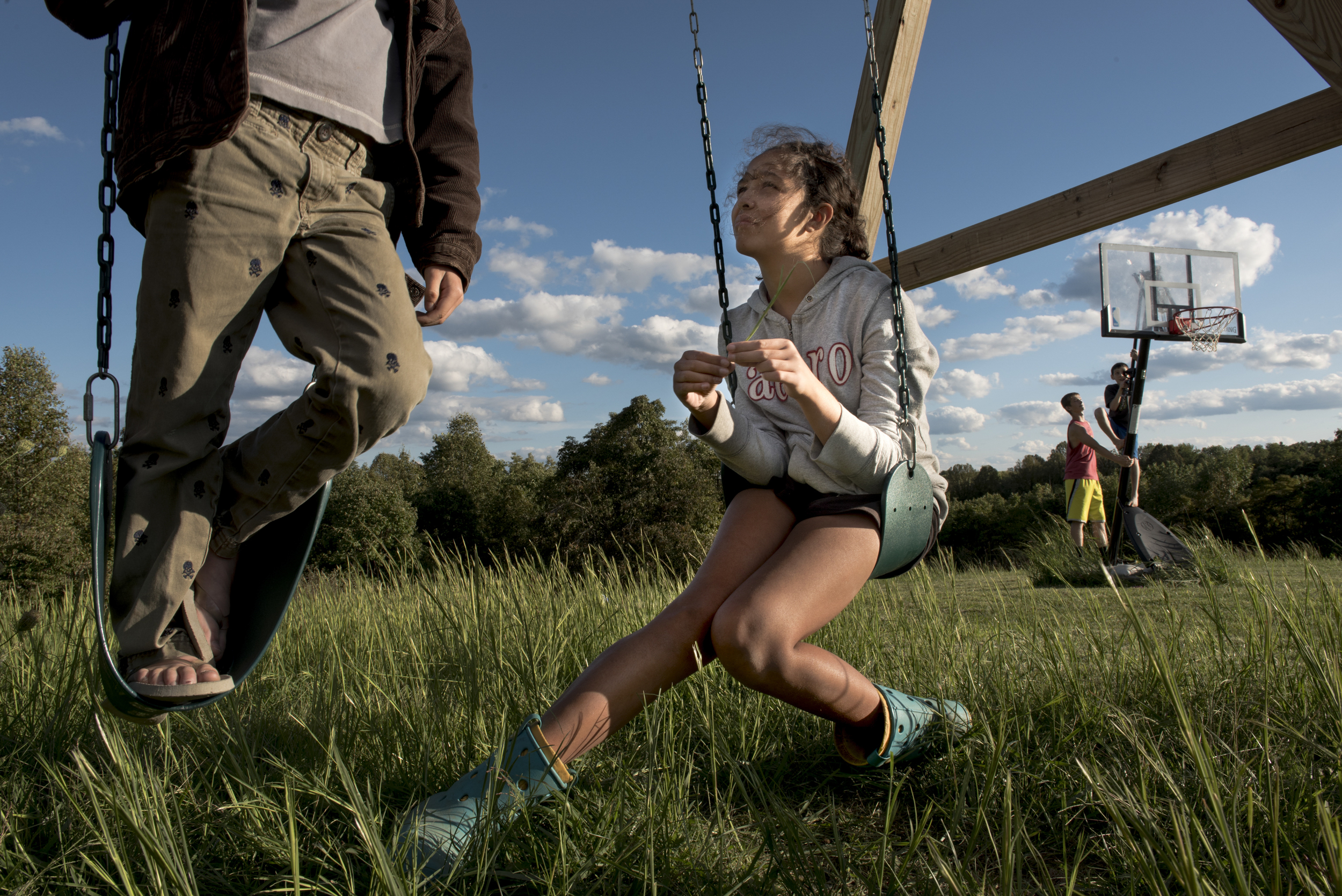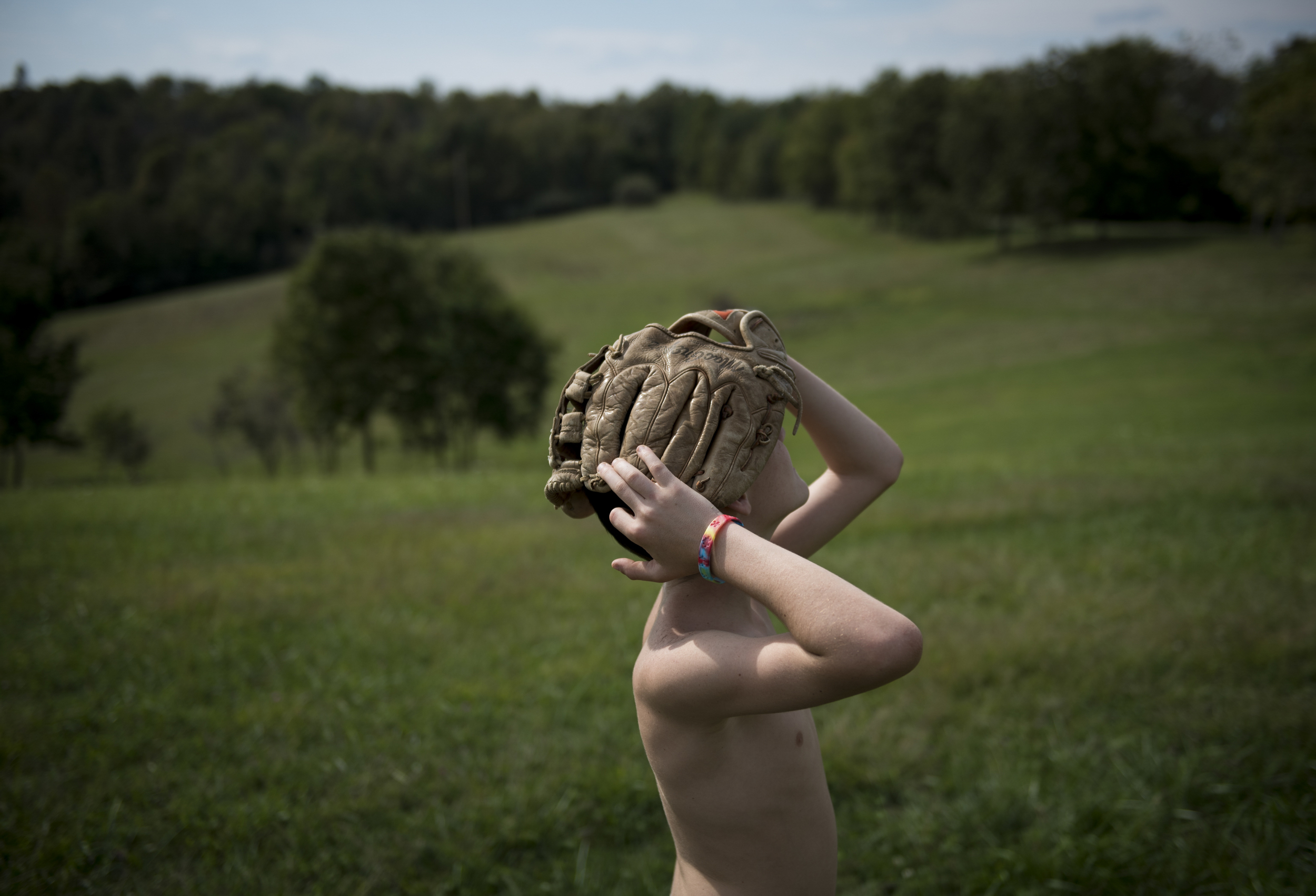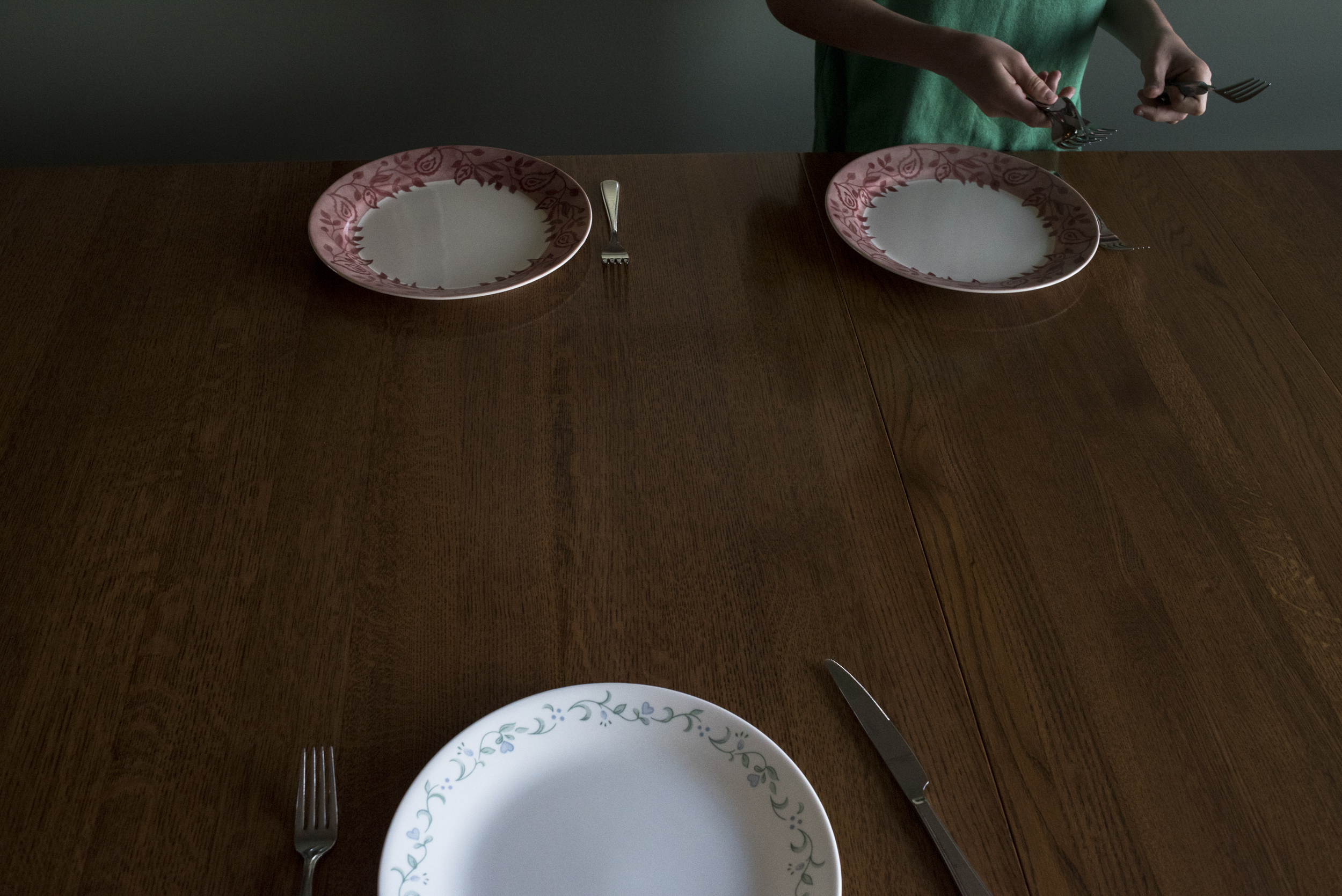 A Home To Heal
DJ and Lyle Fuller never imagined their family of eight children, seven of whom are adopted. "We thought we'd adopt one kid," said DJ, who found out she couldn't carry another biological child after her first son, Gabe. After taking adoption classes, the couple soon learned of an issue that affects children throughout the U.S. adoption system – related siblings being separated in placement.
According to the Adoption and Foster Care Analysis and Reporting System 2014 report, 415,129 children are living without permanent families in the United States foster care system and approximately two-thirds of those children have a sibling also in care. Only one-third of adopted children are placed with another relative.
Both DJ and Lyle were separated from their biological siblings at some point in their lifetime and spent years searching for them. For this reason, they sought to keep maternally-related sibling groups together.
"To look in the mirror and say I couldn't take them [in] when I could," said DJ Fuller. "It was just a matter of making space in my heart and making space in my home."
Generations of Separation
Adoption had always been an option for DJ ever since the word "adopt" was used so habitually in her upbringing. She was adopted by her stepfather and raised with two brothers. DJ was separated from her biological father and didn't know she had two other brothers and two other sisters. The lack of connection with her biological siblings sent her on a search for her biological sister from the time she was age 18 to age 45. "For me, there's an ache in me. I want to know, are they okay? Are they like me?" Separation from siblings hits close to home for Lyle as well because of his parent's divorce when he was three-years-old. That was the last time he saw his father and biological brother until age 23 when he sought them out. "Having your siblings there as you're growing, you don't have that wondering where they're at. What are they doing? Are they being treated right? . . . All those weird questions that would go through a child's head," said Lyle.
When phone call after phone call came in from caseworkers to adopt groups of maternally related siblings, DJ and Lyle sought to make sure their adopted children didn't feel the uncertainty of not knowing where their siblings were. They were going to make a home for whoever entered their lives.
Growing the Family
The calls began coming in. A caseworker told the Fullers that family friend Jordan Wilbur, who soon would change her name to Mya, was asking to be placed with them. Mya called DJ and Lyle "auntie and uncle" and spent a lot of time with them while living with her biological family. "All of a sudden the right thing to do came up . . . Can I look myself in the mirror? Mya's been to six homes already in and out of foster care," said DJ.
"When I would get taken to a foster home, all I was really thinking is I just want to go home," said Mya. "When I finally did go home . . . a little while later I would just get taken back - the repeating process of being happy and then getting disappointed again."
It wasn't more than two days after they began fostering Mya that the phone rang again asking DJ and Lyle to take in Mya's half-sibling, Liam. At 2-years-old, Liam had been in and out of nine foster homes already. Six to eight months after Liam joined their home, they applied for permanency and began termination rights on the parents.
Unexpectedly, DJ and Lyle received yet another phone call on three biological siblings in the foster care system that were reaching the point of separation. "[Their caseworker] said they were going to separate them permanently . . . and I sat quiet," said DJ. DJ and Lyle said yes without hesitation to visit with the children even before seeing photos of the three and only read their stories via an email sent by their caseworker. Sean, 5; Olivia, 8; and Nina, 11, at the time had been up for adoption for three years but couldn't get adopted out because of their social difficulties. Nina and Sean expressed a lot of anger throughout the fostering process. Before being placed in foster care, Nina was a member of the Nasano Hispanic gang in Oregon. "She was considered to be unadoptable because she was pretty locked into her belief systems," said DJ. Sean also didn't have very many social skills and engaged in fighting often. Despite the difficulties, DJ and Lyle said they would take them in without hesitation.
"My whole life I was either around people who were like family but were mean or on drugs and stuff, or around my foster parents who just wanted to me there for the money," said Nina, who is now 17-years-old living with DJ and Lyle. Nina was adopted at age 11 and felt she was raised very differently than her adoptive sibling Gabe, who was around the same age. "I grew up harder than most little kids. [Most 11-year-olds] are probably thinking about having a sleepover or staying up past 10 p.m. At 11-years-old I was thinking about sneaking out of the house and going to hang out with a bunch of druggies." DJ and Lyle were Nina's first experience having caring and patient guardians. "When I met them, it was a big change for me . . . That just showed me there are some good people because I wasn't around good people growing up."
A few weeks passed allowing the Fullers to adjust to their new life with five children before another phone call came in from a caseworker asking DJ and Lyle to take in Mya and Liam's cousin, Keaton. The caseworker told the Fullers he was on the verge of being placed in a permanent facility until the age of 18 if he couldn't be adopted out. "If nobody else would take me I knew that this mom and dad would," said Keaton. "They knew I hurt people and I lied but they knew that they could stop me from doing that stuff." Mya and Liam had both fostered with Keaton's parents in the past, which gave DJ and Lyle a strong reason to take him in. "Had they been raised at any point in their life together and spent time together we wouldn't have even hesitated," said Lyle.
Three days before Keaton's adoption was finalized with the Fullers, a half-sibling of Nina, Olivia, and Sean named Levi was born and placed up for adoption. The family drove an hour and a half to pick Levi up. DJ was anxiously holding blankets and clothes the whole drive there. "I was so in love with him from the minute they set him in my hands," said DJ. Because he has a different father than Nina, Olivia, and Sean, there was a possibility that he could go back to his biological family. "It was the hardest thing ever to take a baby and know you might not get to keep him," said DJ.
Levi was born to a mother addicted to heroin, methamphetamines, alcohol, and marijuana and as a result was declared medically fragile with failure to thrive. Every two hours, DJ and Lyle had to get Levi to shift and open his eyes to stimulate his brain so that he wouldn't stop breathing.
Levi came into the family at 9-days-old. "Levi doesn't know life without us," said DJ. "We were all these different people that came together to make a family and we were a family to a point. But we had parts of our lives missing together . . . When Levi came in, it was the one thing that everybody had in common."
Soon enough, the Fullers moved from Oregon to Ohio, where they continue to create a home that is healthy and safe for their children to grow and thrive today. "The way I look at it is we're taking [in] children that are in need, that in my opinion would never have a fair shot at life," said Lyle. "[We] try to teach them right from wrong and give them that shot. What they do with it, that remains to be seen and that's out of your hands."
Making It Work
Adjusting to this new family of eight children and two parents would not be easy. The Fullers were joining three separate families under one roof with children from harsh backgrounds. According to her mother, Nina struggled initially to integrate herself into the family. "She didn't want to share space with anybody . . . I think she was afraid to care about anybody. She had been separated from her siblings for 3 years." Despite their certainty when adopting children, DJ still finds herself amongst everyday challenges. "There's days where I think I made mistakes. Maybe I took too many kids or maybe I'm not the right person for the job . . . Could we give them more if we didn't have so many?"
Adopting children requires a lengthy time and monetary commitment. However, with government assistance and a shift in lifestyle, DJ and Lyle have been able to make it work. Government assistance from the state of Oregon, the family's previous home, provides financial stability for the Fullers to be able to care for all eight children. They receive assistance for every adopted child because each is considered "special needs" by the state of Oregon.
When deciding if they could adopt Nina, Olivia, and Sean all at once, assistance played a major role. "The only way we could adopt them was if assistance was on the table because adding three more children [to the family] would change our lifestyle completely," says DJ. "There's sacrifices in it. You have to be intelligent enough to say 'these things will work for us long term and these things will not.'" The family doesn't buy presents for Christmas or birthdays and chooses instead to save that money for experiences together. Along with small changes to their spending, the Fullers made big career changes when moving from Oregon to Ohio to build a life that better suits their large family. DJ stays home with the children while starting up her holistic arts business in her home in Athens and taking yoga training courses in North Carolina as well. "I haven't worked a real job. I had to stay home," said DJ. "[Parenting] is a job." DJ and Lyle stopped running the construction business they started in Oregon, which was Lyle's third job in addition to his full-time day job and volunteer firefighter position. "I was missing out on so much of their lives because I was worried about the financial end of it. That's not worth not spending time with them."
Presently in the United States, legal framework has been set in place to move towards a focus on keeping siblings together in foster and adoption placement. According to the Child Welfare Information Gateway, sibling placement policies and visitation statutes had been established in over half of the states by 2005. The Fostering Connections to Success and Increasing Adoptions Act of 2008, the first federal law to address the importance of sibling placement, requires states to make a reasonable effort to keep siblings together in order to receive federal funding. However, while these legalities exist, there is still a dichotomy between what the law requires and what is practiced day-to-day. Keeping siblings together operates on a case-by-case basis in Athens County, according to Adoption and case coordination caseworker Kim Holbert of Athens County Children's Services.
"Each case is so individual," says Holbert. "Sometimes it depends on the type of abuse or neglect taken place. It can depend on foster homes that we have available . . .if there's a sibling group of three, but they only have two beds available. There are a multiple of reasons why they can be separated." Children's services like the one in Athens County are divided into teams focused on different aspects of the child's placement. Holbert specifically works with sibling groups, while other teams focus narrowly on placement or therapy. "I work with sibling groups that are separated," says Holbert. "I work on bringing them together for visits.
"We do things that the kids are interested in doing . . .at least twice a month, 2-5 hours depends on what we're doing." Because sibling groups may come into the foster system at separate times, that also complicates the possibility of placing them together in a home that fits both their needs.
The Fullers are an example of an adoptive family who are making each day work for the sake of their children's health and wellbeing. "I can't change my kids," said DJ. "I can't take away their bad habits. I can't make them love me." Yet DJ and Lyle both believe that their children benefit from growing up alongside their maternal relatives and have grown positively because of it. "Having your siblings with you, there's no one else that knows what its like to be related to and come from the people you come from," said DJ. "So, when you're struggling and you're trying to figure out whether or not you're those people that abandoned you or hurt you, you're not alone."
LOCATION
Berkeley, CA 94702